ISO18000-6C U8/U9 Flexible ANTI-METAL RFID NFC TAG Sticker
NFC (Near Field Communication) tag is a passive, unpowered, small physical item that can interact with NFC devices and NFC phones. NFC tags contain an NFC chip and an antenna. NFC chips are small integrated circuits that typically contain a manufacturer supplied, read-only identifier (UID), a small amount of user memory (48 – 888 bytes) and sometimes additional technical features.
KLAM RFID also provides White RFID NFC stickers,Clear RFID stickers.if you want apply the tags NFC to the metal surface. Then you need choose anti-chip On the Metal RFID NFC stickers so that the tags NFC read ability will not be interfered by the metal. Just contact us for more custom service.
Product introduction
Products Parameters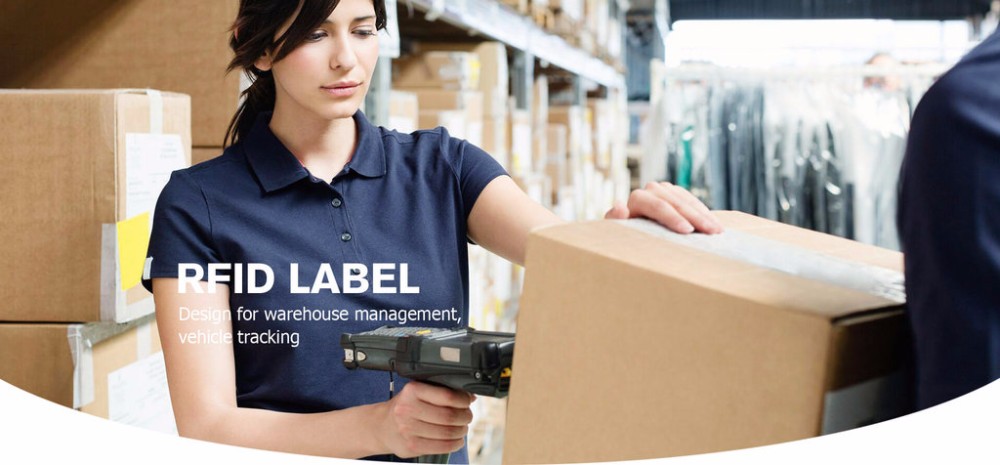 ISO18000-6C U8/U9 Flexible ANTI-METAL RFID NFC TAG Sticker
Material:
ABS ,FR4 paper, PET
Frequency:
13.56Mhz
CHIP:
U8/U9
Read Distance:
1~5CM(depend on reader, tag and working environment )
SIZE:
35*65MM OR CUSTOMIZED

Personalization:
custom logo, color printed for surface paper,
customized data information writable in the chip, like url (website) , serial numbers, etc.
Protocol
ISO18000-6C
Memory:
EPC 128 bits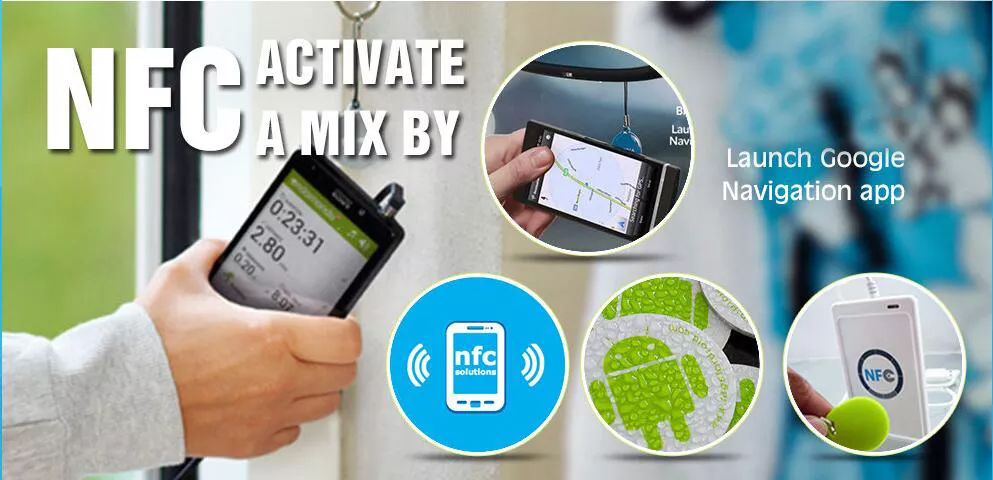 NFC stickers are work perfectly in library and access control system. NFC stickers are Labels with HF Chip embedded in paper, PET or other materials. Different sizes and shapes available. We can custom print HF Stickers with your Logo, Graphics, or serial number.
Featrures
1: Normal size or mirco size can less than 10mm, 8.7mm etc
2: Aluminum or double copper antenna
3: PET waterproof, resistance of chemical and heating or PVC, Paper
4: Custom 4C LOGO printing or white sticker, wet inlay
5: Can be anti metal, suitable for metal surface
6: Shape and size can be customized
7: Pack by pcs or roll perfect fit your installation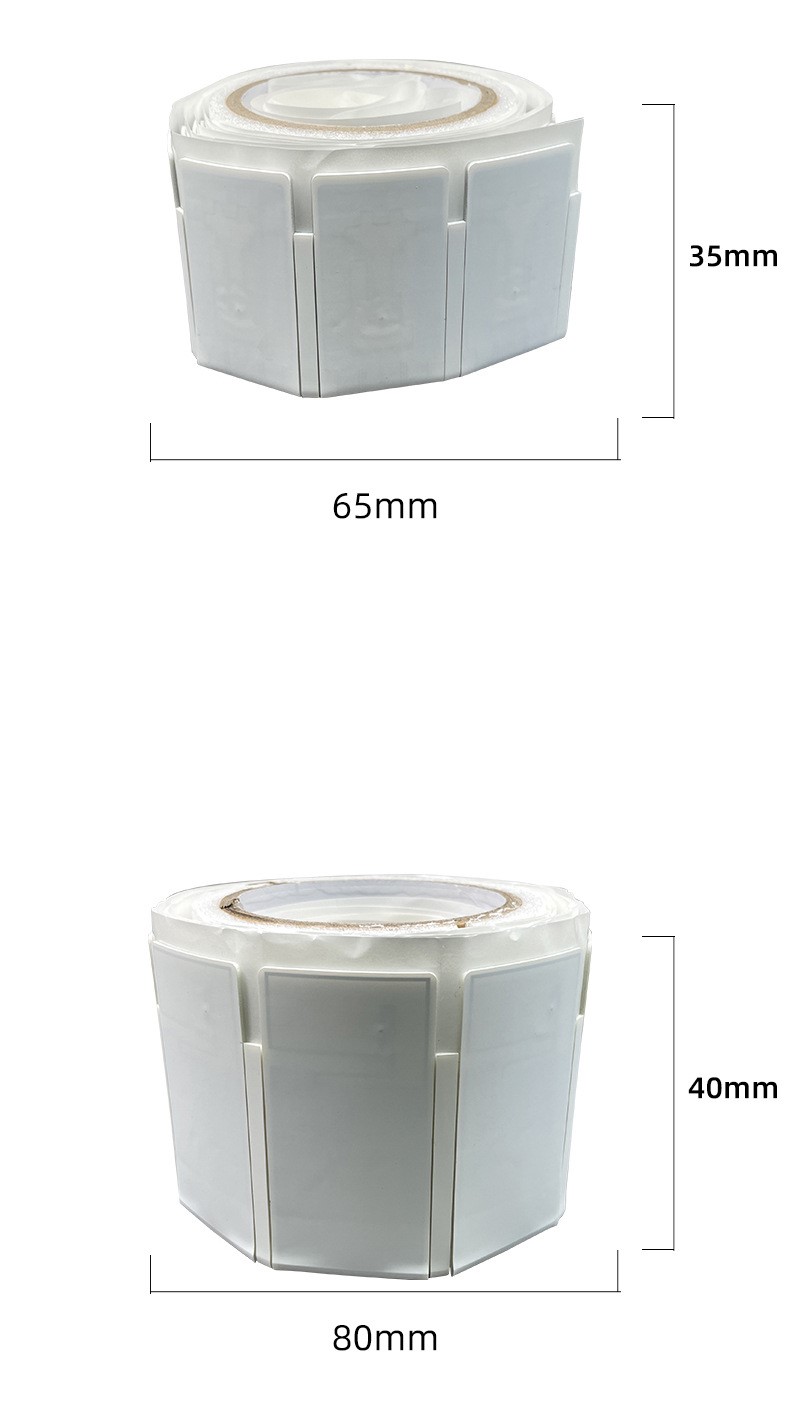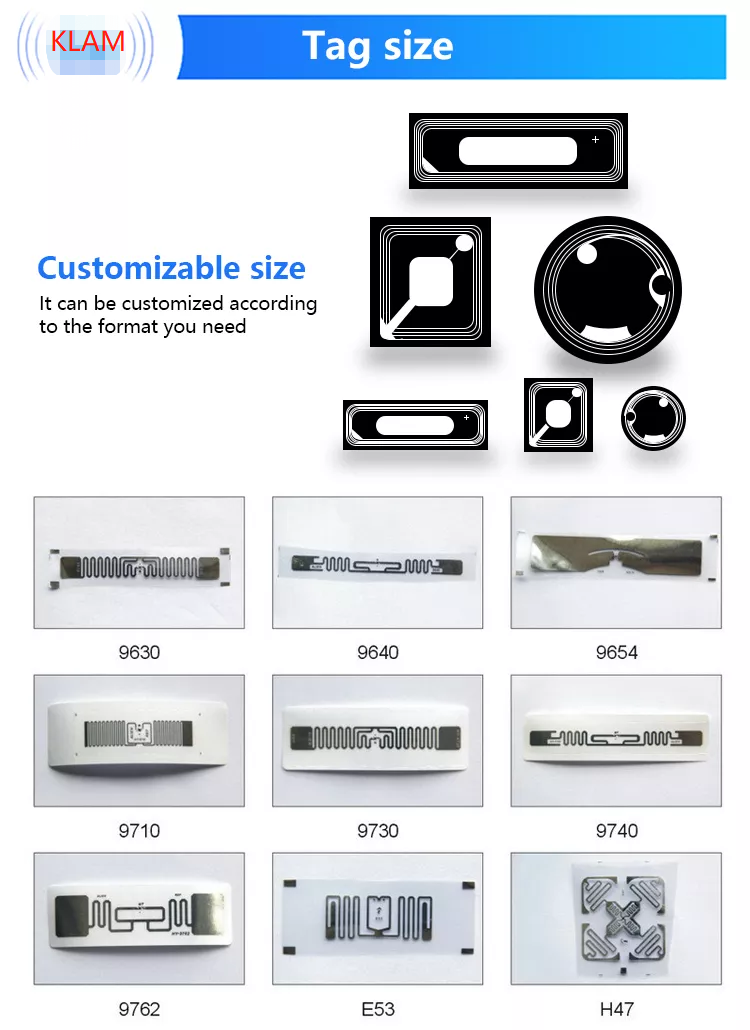 Applications at present
RFID Label can be widely applied in logistics &transportation retail &consumer goods,agriculture,healthcare, payment solution, access control and others.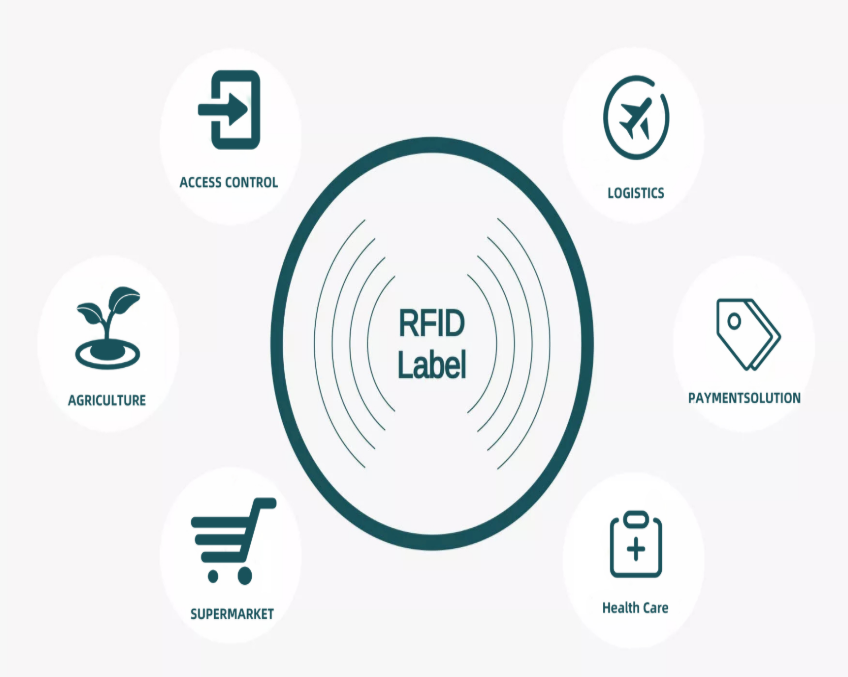 Company Profile
KLAM was established in 2006, which is a leading manufacturer engaged in the designing, researching, manufacturing and selling of Rfid products and PVC cards which are widely used in various fields like telecommunication. we will supply more diversified designs and professional services continuously, we are top 10 RFID industrial in China, and we sincerely welcome friends from all over the world to visit our company and cooperate with us on the basis of long-term mutual harvist.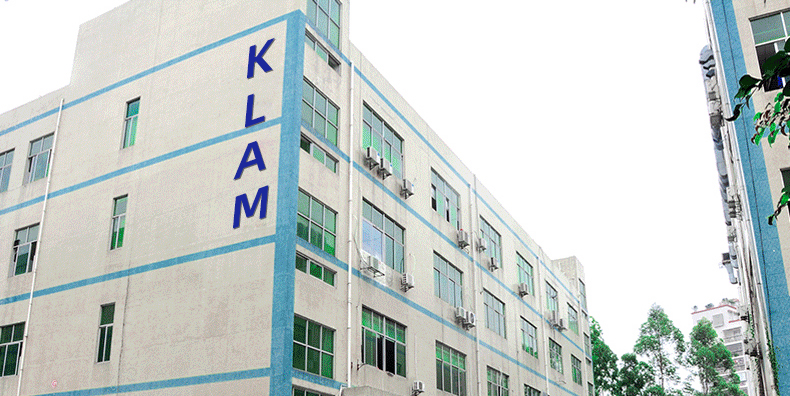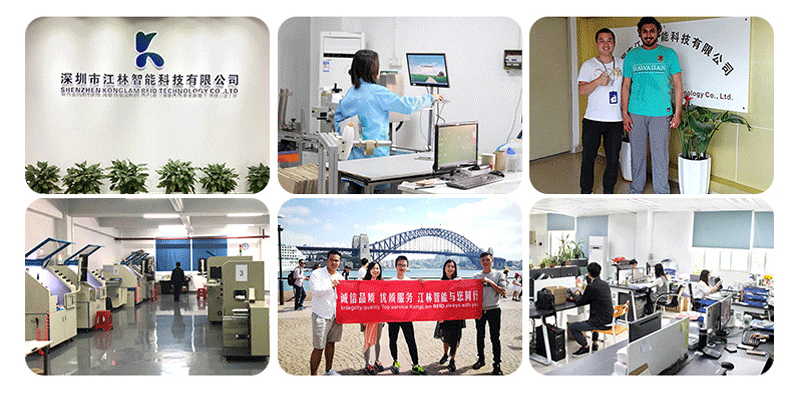 Our Production Base
KLAM is located at Shenzhen of China, we own 3,000 square meters and more than ten modernized production lines and ISO 9001,ROHS qualified.
Production Process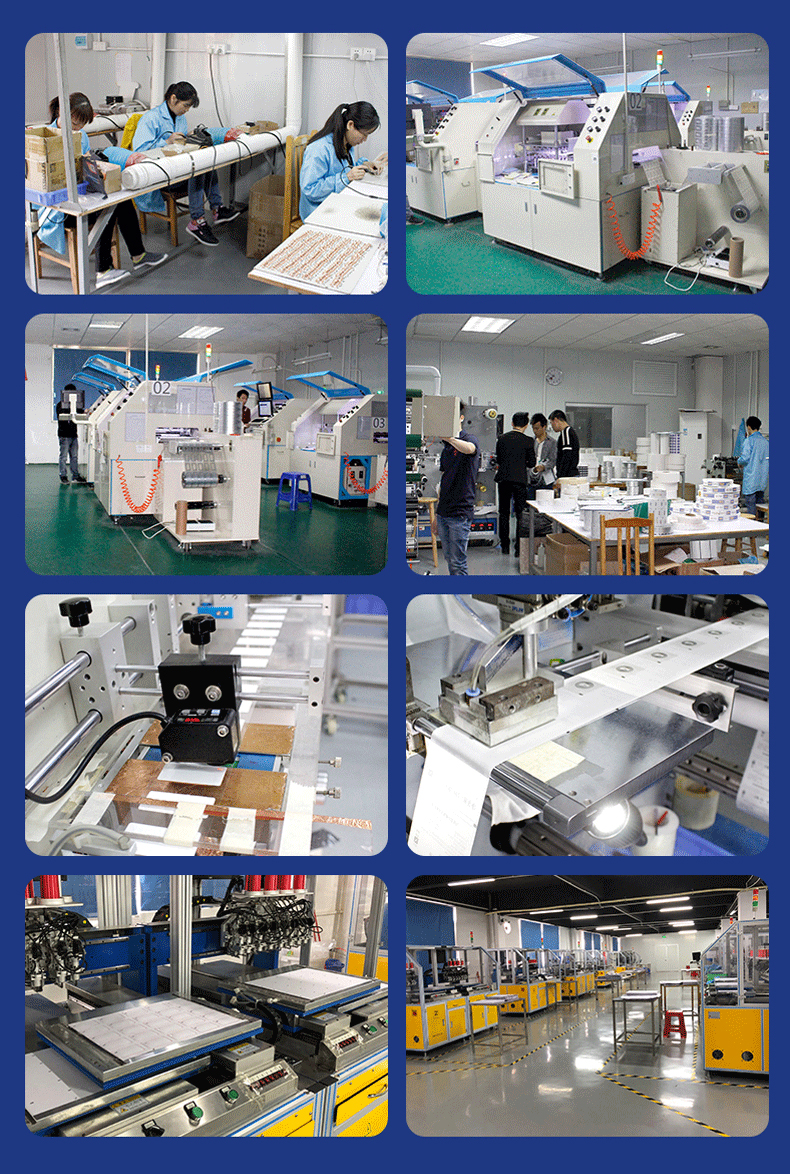 Printing equipment:
Heidelberg offset printing machine
Printing effect:
Klam understands Printing is key issue to meet client's satisfactions. Therefore Klam prints cards strictly according to client's layout. Keeping the consistency between printing effect and approved layout is always the priority to Klam.
QC:
Every single card will be carefully checked by machine or manual work before dispatched.
CERTIFICATIONS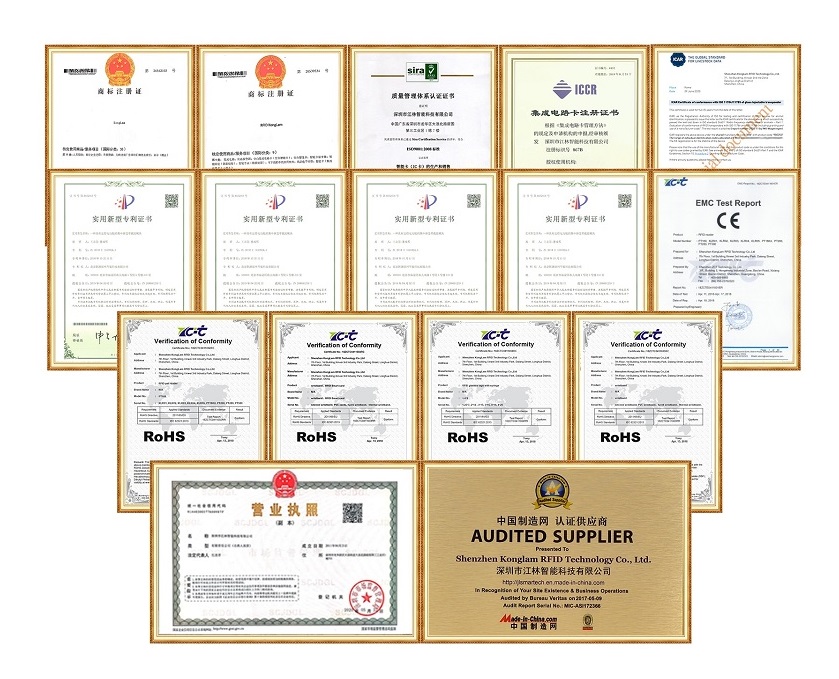 PACKING & SHIPPING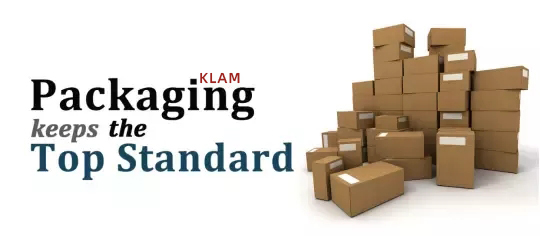 1.Why choose us?
Strict QC factory-at least 44QCs during production, product performance are ensured. Strong technical team-quick to solve problems, produce to design new items, latest RFID terms are from us. Big capacity-cost-effective and flexible to adjust production for volume and urgent orders. 15-year factory Experienced in all crafts, and with strong customization capacity, satisfy your requirement to the best. Having long-term and stable material suppliers, sources are trustable and time-effective. Owning professional agents of shipping. Goods reach to you fast, save and cost-effective.
2. HOW TO GET A FREE SAMPLE CARD?
KLAM provides free samples for checking the quality and compatibility, you just need to cover the shipping cost. Please be noted that if you need the samples with your design, there will be a sample charge. Contact us for a quote. Tell us what samples do you need, we will send you a sample pack accordingly.
3. HOW DO I PLACE AN ORDER?
You can send an inquiry on the web page, or emailling us directly. Even you can start an order on the our web page, we will contact you shortly once receive your message.
4. IS THERE A SPECIFIC THICKNESS TO YOUR CARDS?
Yes, 0.36mm to 1mm for RFID card and 0.15mm to 1mm for regular PVC card. Customized thickness is available.
5. DO YOU PROVIDE PRE-PRODUCTION SAMPLES FOR APPROVAL?
Yes we can provide PP samples for approval. If you don't need a PP sample, we will always provide a digital proof for your approval before we officially proceed to production.
6. DO YOU PROVIDE DESIGNING SERVICE?
Yes, we provide designing service if you don't have your own designer. But we encourage you to create your owns.
Packaging Details
2500 pcs/Roll, 4 Rolls/carton.G.W.: 5KG/carton, 0.034CBM