RFID Key Fobs TAG 215 ISO14443A 13.56 MHZ 504 Bite Compatible with Amiibo and Tagmo Colorful Keychain Tag for Entry Access Control System
About this item



· Digitally Immersive Experience:NFC Tags Key chain give you the ultimate freedom to create environment where you can saves time, effort, and make the most complicated tasks more simple in just one touch. Makes your life more simple and colorful."
· Easy Operate: You just need hover your phone over the keychain, data will send to your phone directly, No need internal energy, no need battery, no manual pairing. Simple touch make your phone much more fun!
· Convenient : water resistant, each comes with Key ring included. You can use anywhere you want
· Extremely Fast: with NTAG215 Chip, compatible with amiibo, 504 bytes memory.PLEASE PAY ATTENTION !!! : Some of the iPhone Model can not support reading the nfc tags, so it can not recognizes the nfc tags, it is not tags problem,please understand it clearly before your buying.
· Highest Quality: This NFC Tags Keychain are manufactured under strict quality control procedures to bring you the best NFC experience.
Product introduction
Produce parameter
The RFID key fob is widely used for identification, such as door entry access control systems, residential property elevators, parking lot management, public transportation, hotel management, etc.
This IC token tag is made of ABS with stainless steel key ring. It has characteristics of small appearance, not fade, waterproof, portable, can be hung on the key, durable and long service life.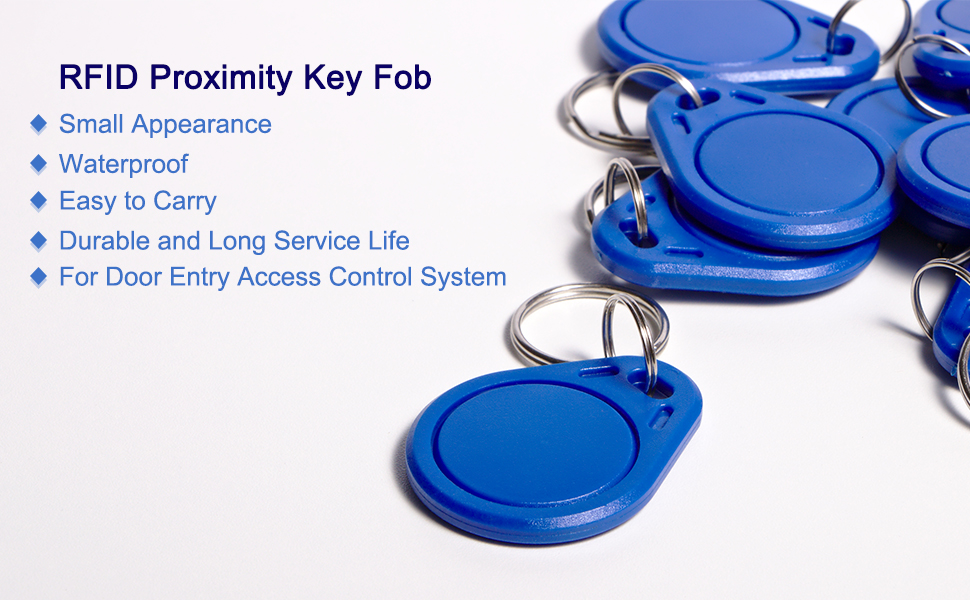 Feature:
| | |
| --- | --- |
| 1. Brand | KongLam |
| 2. Material | ABS |
| 3. Color | Blue, Black |
| 4. Chip | HF(13.56 Mhz) Ntag 215 |
| 5. Protocol | ISO14443A |
| 6. Crafts | logo print, number |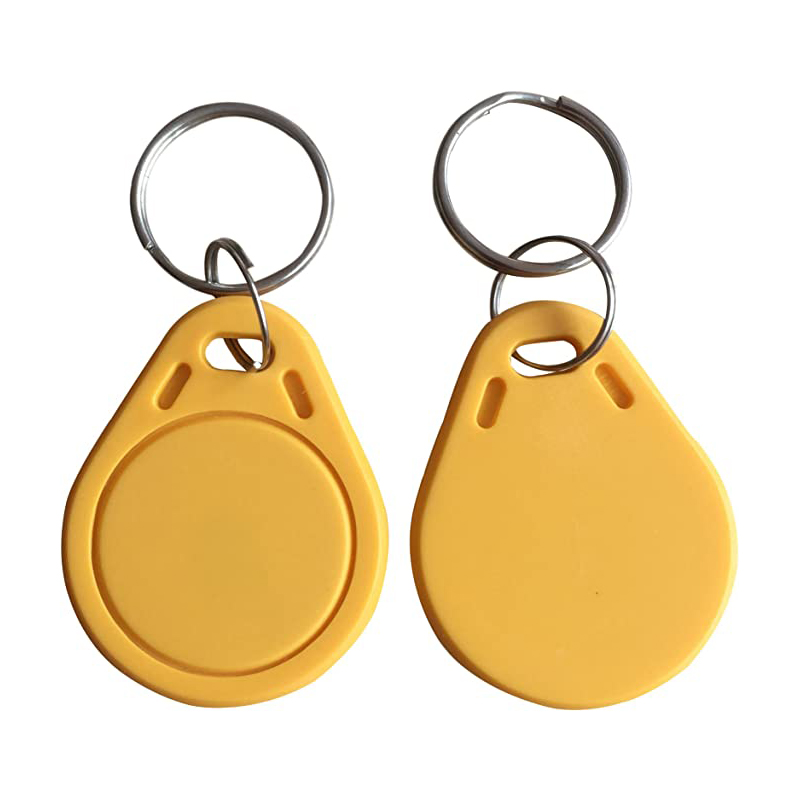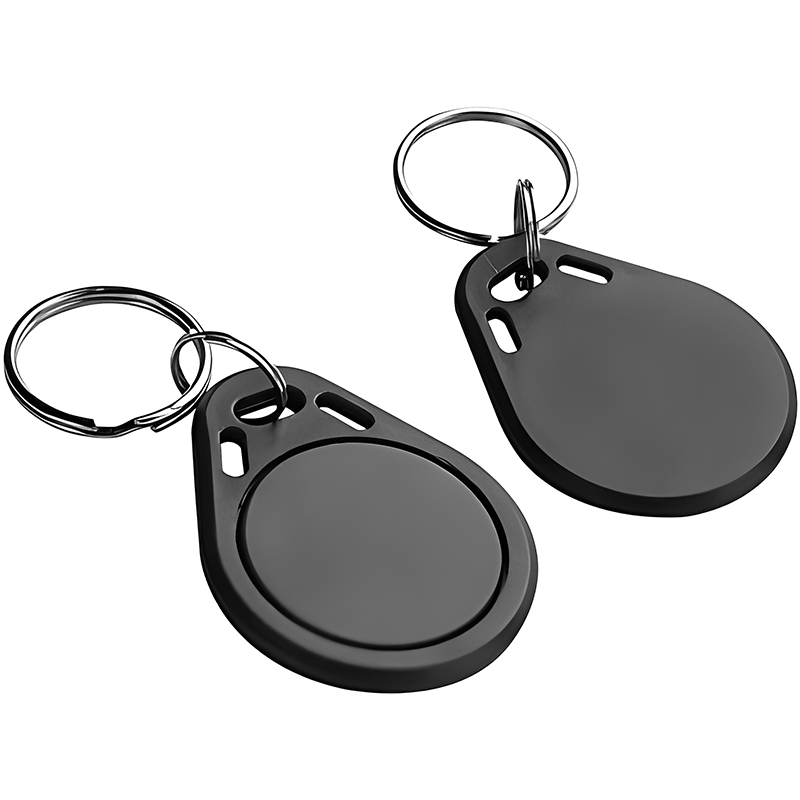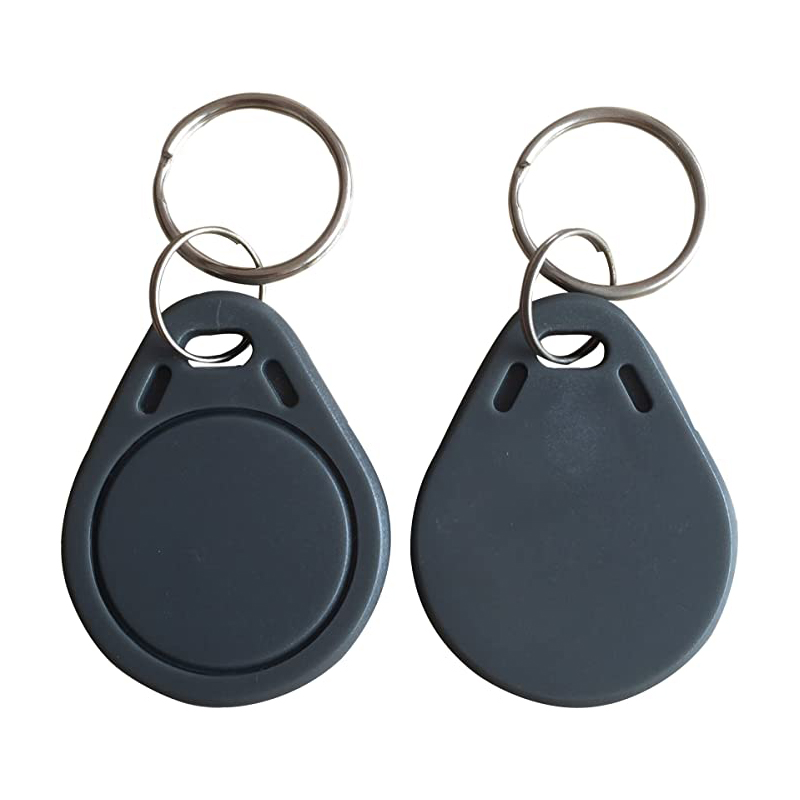 What Can You Do with NFC tags
-Set your alarm -Quiet your phone -Launch your navigation app -Toggle your Wi-Fi on and off -Make a Call -Send SMS -Launch An App -Join a WiFi Network -Bluetooth on/off -Send a Business Card -Show a Message -Trigger Media System -Toggle Phone Settings -Set An Alarm -Change Ringer Or Music Volume -Change Screen Brightness -Share a Contact -Show Address Or Location -Connect To Car Systems -Update Social Media: Foursquare, Facebook, Twitter, LinkedIn -Open a Web Page and so on....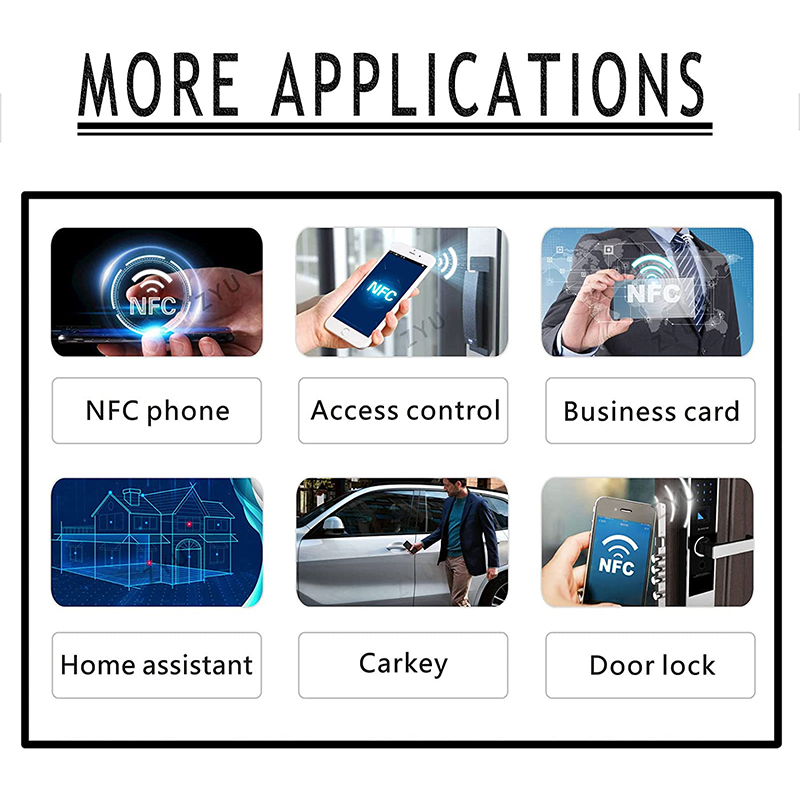 How to use NFC tags?
You just need hover your phone over the NFC tags, data will send to your phone directly, No need internal energy, no need battery, no manual pairing.
Encode The Sticker With A Specific Action Trigger ( such as set up your alarm ), then You Are In!
Timeskey NFC tags compatible and programmable with all NFC-enabled cell phones and devices.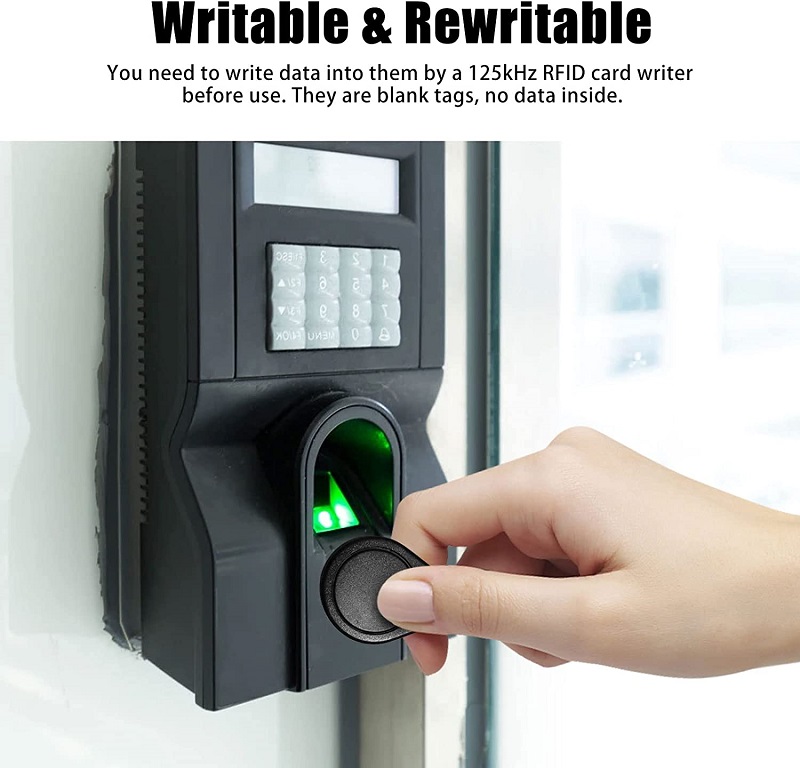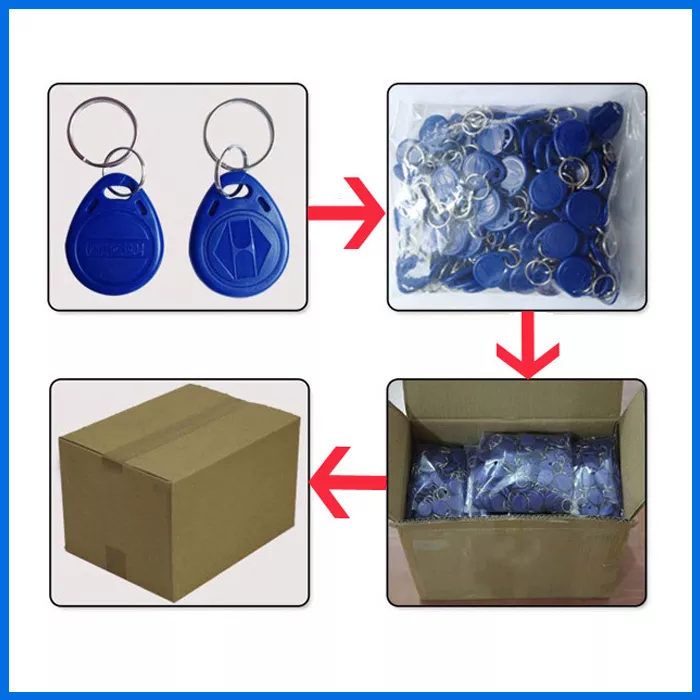 Company Profile
KLAM was established in 2006, which is a leading manufacturer engaged in the designing, researching, manufacturing and selling of Rfid products and PVC cards which are widely used in various fields like telecommunication. we will supply more diversified designs and professional services continuously, we are top 10 RFID industrial in China, and we sincerely welcome friends from all over the world to visit our company and cooperate with us on the basis of long-term mutual harvist.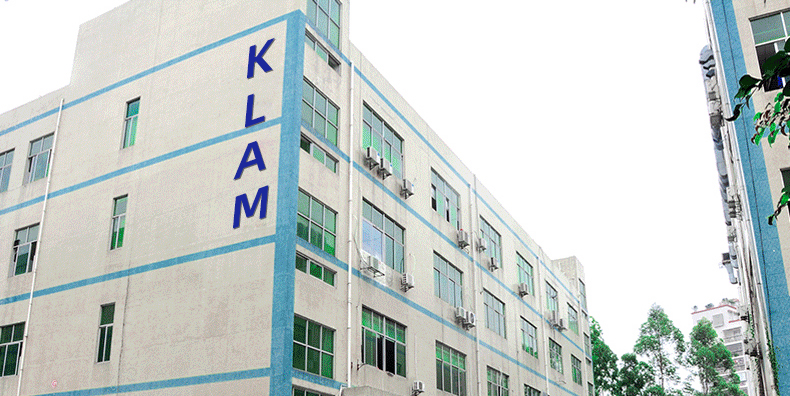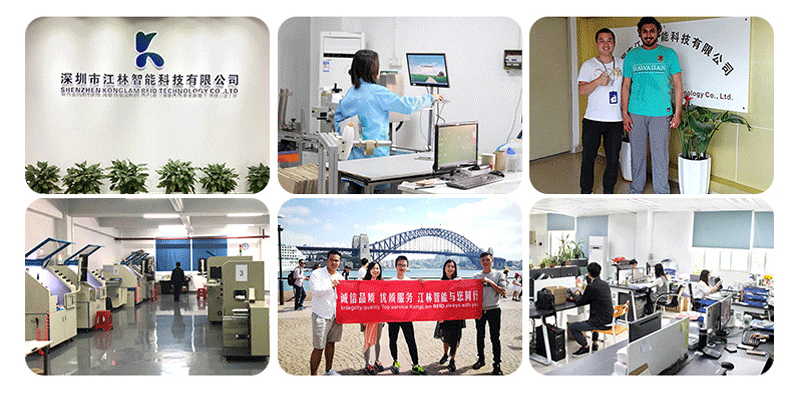 Our Production Base
KLAM is located at Shenzhen of China, we own 3,000 square meters and more than ten modernized production lines and ISO 9001,ROHS qualified.
Production Process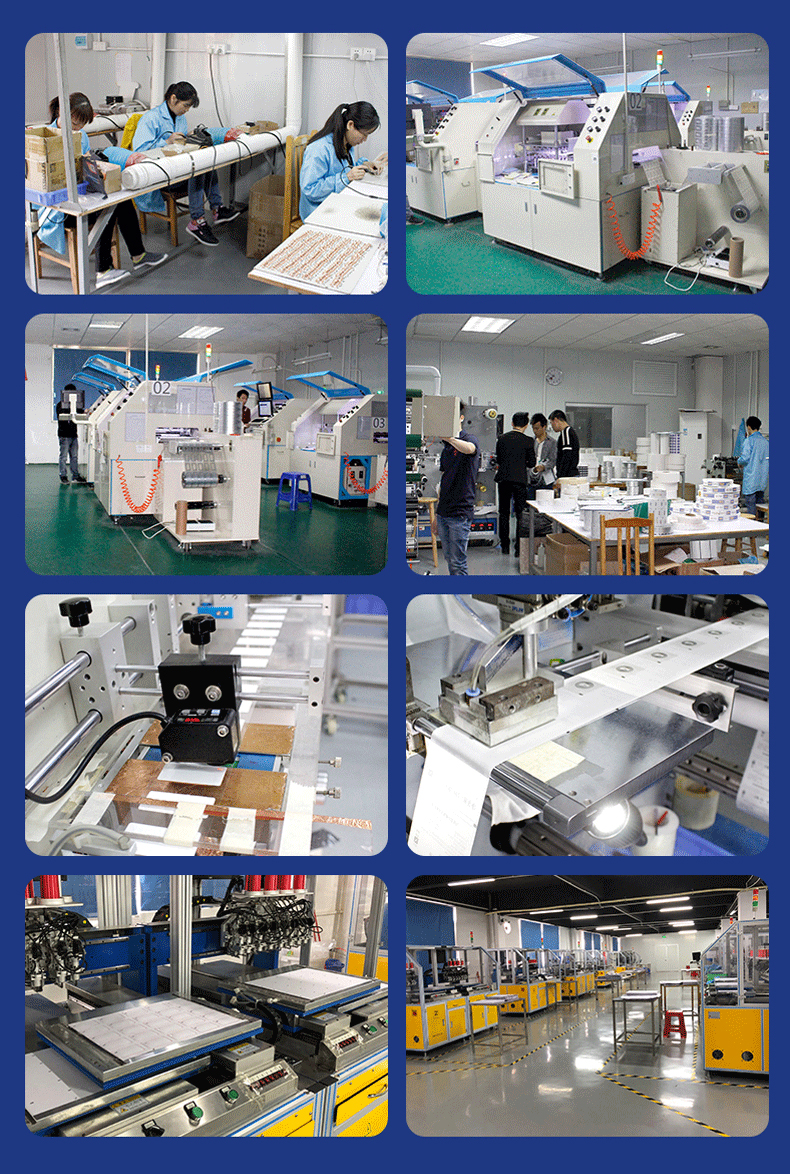 Printing equipment:
Heidelberg offset printing machine
Printing effect:
Klam understands Printing is key issue to meet client's satisfactions. Therefore Klam prints cards strictly according to client's layout. Keeping the consistency between printing effect and approved layout is always the priority to Klam.
QC:
Every single card will be carefully checked by machine or manual work before dispatched.
CERTIFICATIONS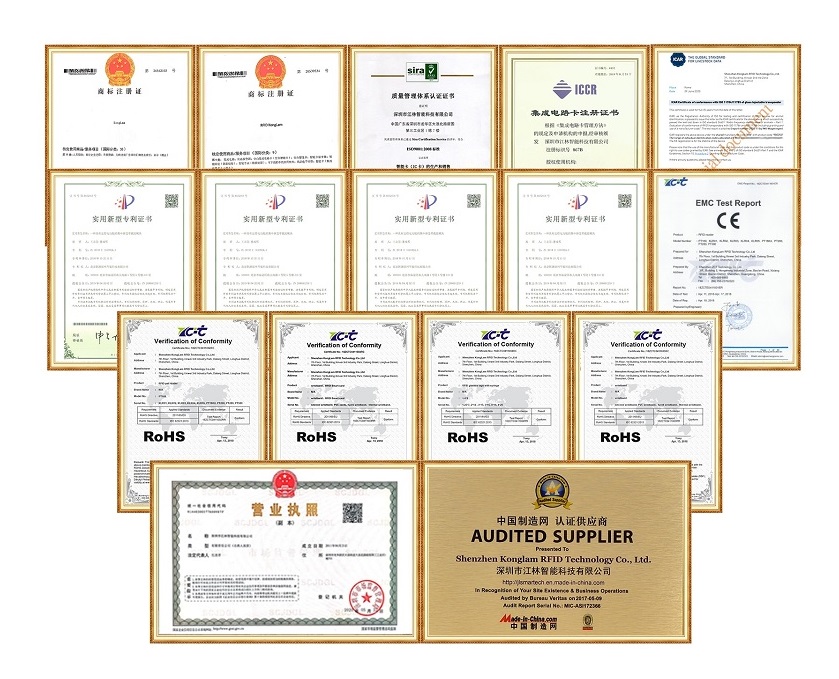 PACKING & SHIPPING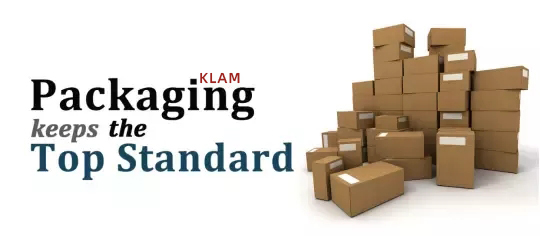 1.Why choose us?
Strict QC factory-at least 44QCs during production, product performance are ensured. Strong technical team-quick to solve problems, produce to design new items, latest RFID terms are from us. Big capacity-cost-effective and flexible to adjust production for volume and urgent orders. 15-year factory Experienced in all crafts, and with strong customization capacity, satisfy your requirement to the best. Having long-term and stable material suppliers, sources are trustable and time-effective. Owning professional agents of shipping. Goods reach to you fast, save and cost-effective.
2. HOW TO GET A FREE SAMPLE CARD?
KLAM provides free samples for checking the quality and compatibility, you just need to cover the shipping cost. Please be noted that if you need the samples with your design, there will be a sample charge. Contact us for a quote. Tell us what samples do you need, we will send you a sample pack accordingly.
3. HOW DO I PLACE AN ORDER?
You can send an inquiry on the web page, or emailling us directly. Even you can start an order on the our web page, we will contact you shortly once receive your message.
4. IS THERE A SPECIFIC THICKNESS TO YOUR CARDS?
Yes, 0.36mm to 1mm for RFID card and 0.15mm to 1mm for regular PVC card. Customized thickness is available.
5. DO YOU PROVIDE PRE-PRODUCTION SAMPLES FOR APPROVAL?
Yes we can provide PP samples for approval. If you don't need a PP sample, we will always provide a digital proof for your approval before we officially proceed to production.
6. DO YOU PROVIDE DESIGNING SERVICE?
Yes, we provide designing service if you don't have your own designer. But we encourage you to create your owns.
Packaging Details
100 pcs/PAG, G.W.: 28 OUNCES